The Leverich Family Homestead pictured below was located on the south side of Trains Meadow Road in Newtown, Queens County, Long Island, New York. It was built by 2-Caleb Leverich about 1670. Caleb's grandson 4-John Leverich built an addition to the homestead in 1732. This eastern view is now (pre-1909) 35th Road from 70th Street (contemporary Jackson Heights.)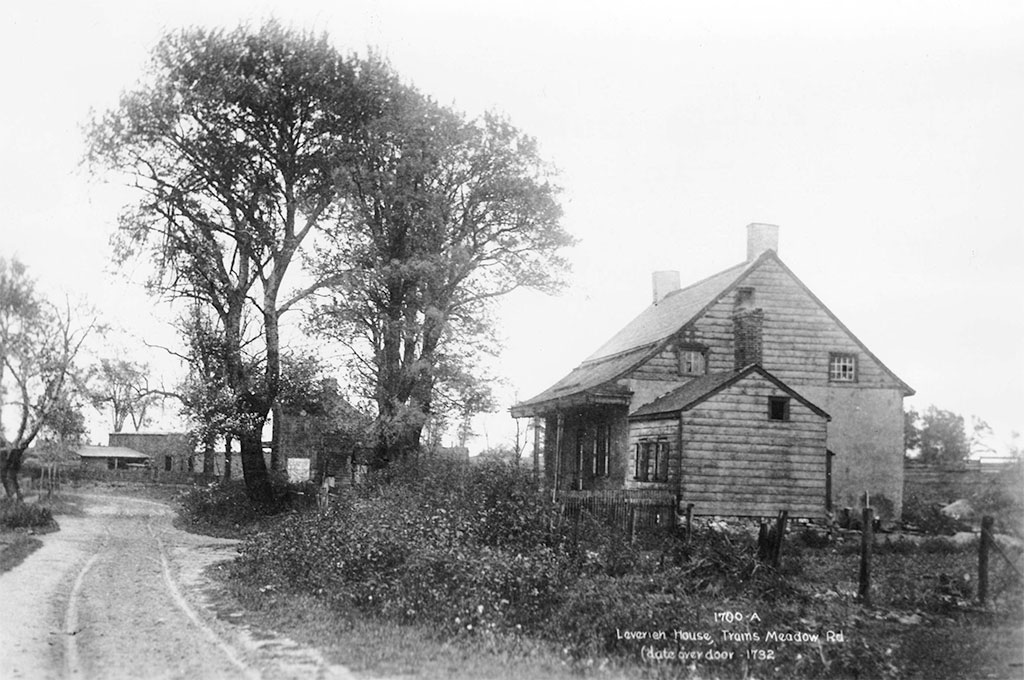 Image and descriptive caption from the collection of Catherine Gregory of Woodside, N.Y. Used with permission. Mrs. Gregory is the author of Woodside, Queens County, New York: A Historical Perspective 1652-1994.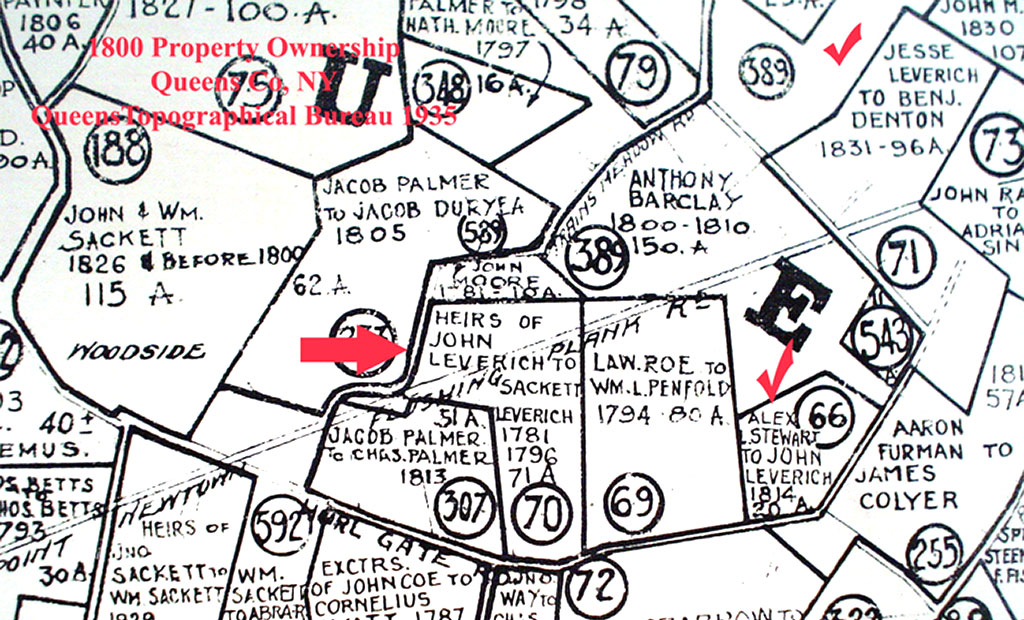 1800 property ownership map – Queens Co, NY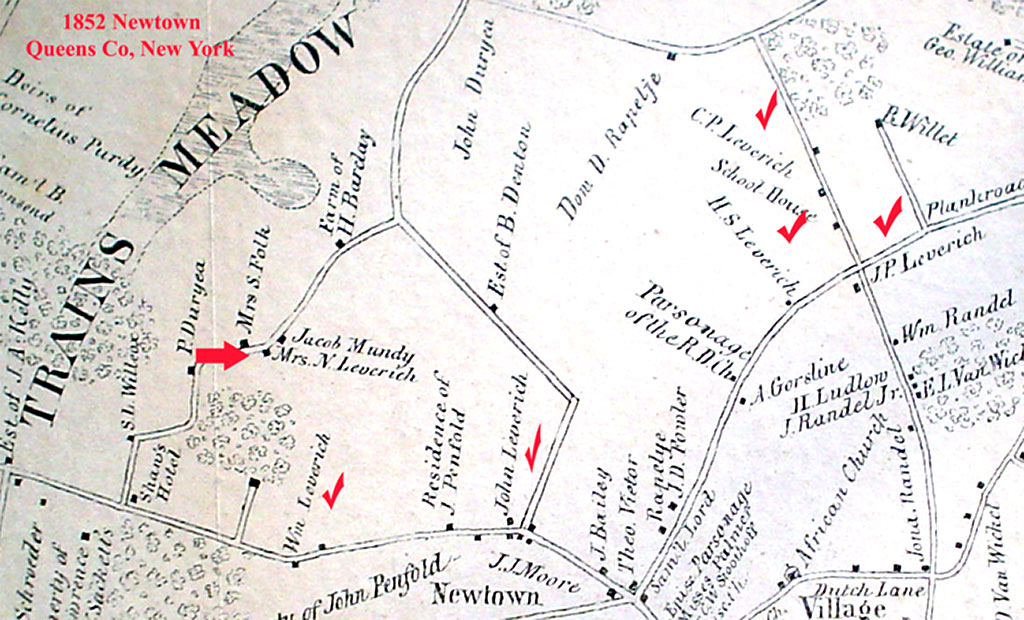 1852 property ownership map – Queens Co, NY
The home was occupied by the Leverich family up until about 1860 and subsequently rented out. The structure was destroyed by fire in 1909. See the Newtown Register dated April 8, 1909. The property included a family burial ground which remains today, although no grave markers remain standing.
Leverich Family Homestead and Burial Ground (pdf)