Announcing The Publication Of:
A Godly Minister: The Reverend William Leverich of Great Britain, New England and New York
Written by Michael E. Leveridge of Cambridge, United Kingdom in collaboration with Thomas V. Leverich of West Windsor, New Jersey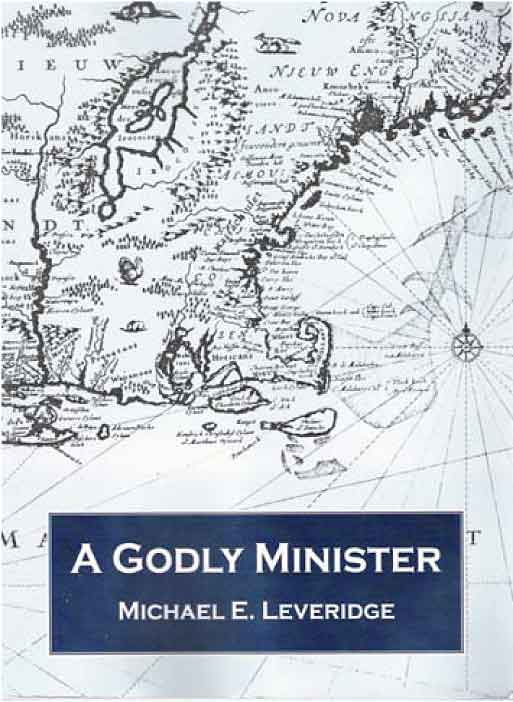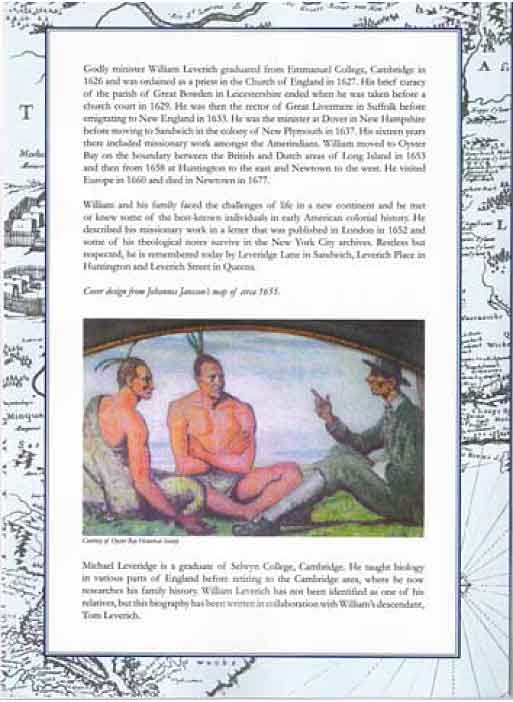 The Reverend William Leverich was born in England about 1606. A graduate of Emmanuel College, Cambridge, he was one of the first episcopally-ordained ministers to cross the Atlantic from Great Britain to New England in 1633. He experienced at first-hand the early years at Dover in New Hampshire and the settlements at Duxbury and Sandwich in Plymouth Colony, before moving on to Oyster Bay, Huntington, and Newtown in Long Island, New York. He was both a European pioneer in these places and a founder member of the Churches there. William's life has been placed in the context of the times he lived. He emigrated for religous reasons and this aspect of society in Great Britain and America has been emphasized. William Leverich died at Newtown in 1677.
The book consists of 265 pages, with many photographs, maps, documents, figures and tables.